​
Why outsourcing your staff will help you master your workforce planning?
Staffing can be a headache for many growing and established businesses, but it doesn't have to be! Based on our many years of experience, here are 6 reasons why we believe that outsourcing staff is great for strategic workforce planning.
​
​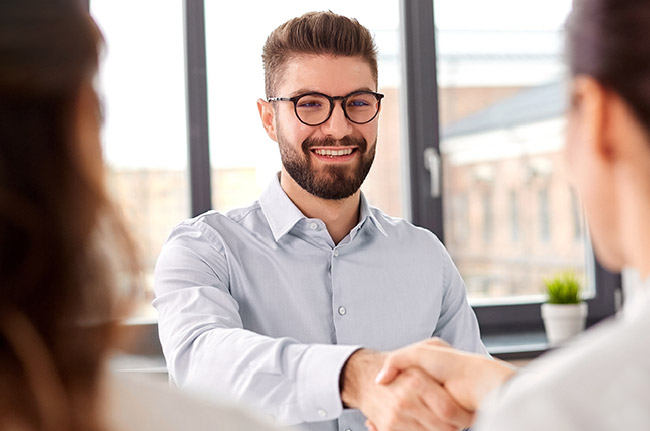 ​
​
The 6 biggest benefits of outsourcing staff through an agency
The idea of outsourcing staff can feel overwhelming. There are so many questions and so many possible barriers that sometimes we forget to see the massive opportunity that lies in the ability to hire top talent quickly and efficiently through manpower providers.
​
We want to show you the 6 biggest benefits of outsourcing your staff in terms of real business change and what they can do for your workforce planning.
​
​
1. Hiring reliable top talent
When you use a staffing solution like ours you have access to a pool of highly talented people, who have been pre-selected for the jobs you are looking for.
Specialist agencies go to great lengths to recruit workers with proven skills, who are also self-driven. They can do this because they have taken the time to understand your specific market and industry compliance requirements. Meaning they know exactly what to look for in an ideal employee.
​
​
2. Speed of hiring process
Having a team of manpower experts in your mobile contact numbers means you can start the process of recruiting new staff as quickly as you get the green light. There are no months of waiting, instead, fresh staff can be on the ground in days or just a few weeks.
​
​
3. Workforce flexibility
Flexibility in a changing landscape is imperative for business advancement. This means identifying skill gaps and filling them quickly. A good staffing partner can do this for you.
A great staffing partner can also give you flexibility in the diversity of talent you need for specific projects. So if you wanted to open a new office in Saudi for example we could help you. If you want to start drilling in Iraq, we can get you started with personnel in any of the key areas in that process.
​
​
4. Keeping a cap on costs
You are very familiar with the recruitment process at this point, so you'll have a good idea that hiring a new employee can cost your organisation a lot of money. Not just in potential salary increases between an employee leaving and a new one entering your business, but also in advertising, the labour of selection and background checks. All of that is before you get to training your new hire!
​
​
Hiring a staffing solution partner can cut these costs dramatically, as you'll get staffed faster with pre-vetted employees, who need just the minimum of training.
​
​
5. Helps fight your competition
Arguably the biggest hurdle in your business growth is scaling sustainably ahead of your competition. Having the flexibility of a pool of talented staff can not only cut recruitment costs but can help you pivot quickly toward that next step of your growth plan.
​
​
6. Allows you to focus on what you do best
The first thing that suffers when you have to recruit new staff is that you lose time and focus, as you pull management off-task to handle people sourcing. Developing a close relationship with an agency like ours that offers temporary and full recruitment solutions means your team gets the time they need to focus on their core directives.
​
​
So what does outsourcing staff mean for strategic workforce planning?
​
Strategic workforce planning is a global mobility function that businesses regularly undertake in alignment with changing business strategies. We ask questions like:
​​
how is staffing affecting our bottom line?

what impact is our staffing having on productivity, efficiency, and customer service?

what workforce gaps do we feel need plugging to reach our next business goal?

where do we need new talent to launch new products and services?

how can we deliver on our KPIs with our current staff?

will new skill sets help us achieve bigger ROIs?
​
Working with a team of HR and recruitment experts connects you with outsourcing partners who can plan your recruitment needs from a single meeting. Giving you the advantages of lower recruitment costs, speed, and flexibility in employment. It also gives you access to pre-selected and talented employees ready to start work on shorter notice.
​
​
5 things to consider once you have outsourced staff
Whether you recruit freelancers personally, or you build a relationship with an agency there are things to consider when outsourcing your staff.
​
​
1. Make sure to keep control of your HR
​
When you hire freelancers and outsourced employees the only real difference in management is payroll and taxation. Everything else remains the same, so your human resources programme needs to fit all of your staffing needs. In keeping a tight HR system across the business, regardless of your workforce structure, you are more likely to keep control of your profits.
​
Remember if you are outsourcing your entire workforce demands, then we suggest outsourcing your payroll too. Wondering if outsourcing payroll is worth it? Let us show you!
​
2. Keep your communication tight
​
A flexible workforce needs strong leadership, from the top down.
​
Great communication is vital not just for things like staffing schedules and process changes, but also in your organisation's value messaging. Being on top of communicating what you need will give your team the clarity they require to deliver their KPIs more effectively.
​
​
3. Avoid dilution of your company's core values
​
New staff will come to their jobs with fresh ideas and reasonably speaking this is exactly what your organisation needs to stave off stagnation. What a new employee or group of employees can't do, however, is override your core values.
​
Strong communication and clear onboarding processes should avoid any issues even when you outsource staffing solutions.
​
Choose the right manpower provider and your blossoming relationship will give you the right person, for the right job, with an aligning attitude to your core focus.
​
​
4. Have quality assurance processes
​
Quality assurance is an important HR tool. It tells you how well your employees are working and helps you spot possible problems in individual performance. Outsourcing your manpower requirements to a partner who also offers full HR consultancy services gives you the assurance you need that KPIs will be delivered without losing the quality of work.
​
​
5. Work to maintain company culture
​
The common misconception about working with freelancers or temporary staff is that their mindset is entirely independent of your business, even whilst on the ground with your employees. This simply isn't the case. If you hire with company culture in mind you can find top talent who thrive when part of a team.
​
As recruitment experts in our industry, we have seen time and again how outsourced employees can bring in fresh perspectives that work in collaboration with the team and your business culture as a whole, to boost revenues.
​
​
Frequently asked questions about staff outsourcing
​
Having worked in recruitment for many years we have been asked a number of questions regarding outsourcing staff. In answering these, it made sense to put them down on paper, so to speak, right here on the blog.
​
How does staff outsourcing work?
​
First of all you will need to decide on your service requirements and find your ideal provider. Once you have made your selection, outsourcing is a simple process. You'll need to
​
agree on the terms of service provision

provide clarity on the responsible use of any sensitive data in the process of sourcing and employing new team members
​
​
Is outsourcing staff a good idea?
Yes. We have seen instances where entire teams have been outsourced to benefit a business pivot or get the best value on a business investment project.
​
Outsourcing can also help when temporary problems arise.
​
​
When should I outsource staffing?
Outsourcing staff can happen at any stage of business, from start-ups to internationally established companies. In fact, if you are opening new offices in a different country, what could be better than outsourcing your staffing needs to a local professional who can handle employment and taxation law for you!
​
​
How much do recruitment services cost?
Cost depends entirely on what you need in a service provider. Generally, costs factor in
​
staff numbers and staff requirements i.e. temporary, temporary to permanent, or permanent placements

legal documentation

if you plan to outsource the human resources process and/or the payroll function

agency fees and any associated expense activities
​
​
What features should I look for in recruitment services?
Service provision will vary from agency to agency, but our experience tells us it will vastly depend on what you need. At a minimum, we would expect you to be looking for:

one contact initiation to expedite the recruitment process

documentation preparation

contract correspondence

An understanding of local employment laws and taxation
​
Beyond that, it would depend on how much involvement you are looking to outsource. To give you an idea, provisions could be made for the following services
​
​
Payroll

HR Consultancy

Visas and residencies for imported talent
​
​
How do I choose the right workforce provider?
Beyond the feature requirements for the services you book, probably the biggest tick box you need to check is finding a provider and agent who has an intimate understanding of your industry.
​
If your manpower specialist knows the field they source for, then you are much more likely to be satisfied with their candidates.
​
​
How mselect can help you outsource staff?
We are trusted by the largest corporations in the world to provide key team members for every department in their business.
​
Working in a range of locations, including the UK, Qatar, UAE, Iraq, Saudi Arabia, Jordan, Libya and Lebanon, we understand compliance, taxation and the importance of finding that perfect fit.
​
We can provide a full solution through our dedicated and experienced team, including:
​
your manpower under our company

payment of salary and allowable expenses

processing Income Tax and Social Security filings

processing expenses

handling all contract correspondence

handling all individual invoicing requirements

payment of travel, accommodation, telephone and internet bills

handling Visas and residencies through our dedicated lawyers
​
​
Need help handling your workforce? Contact us today!
​