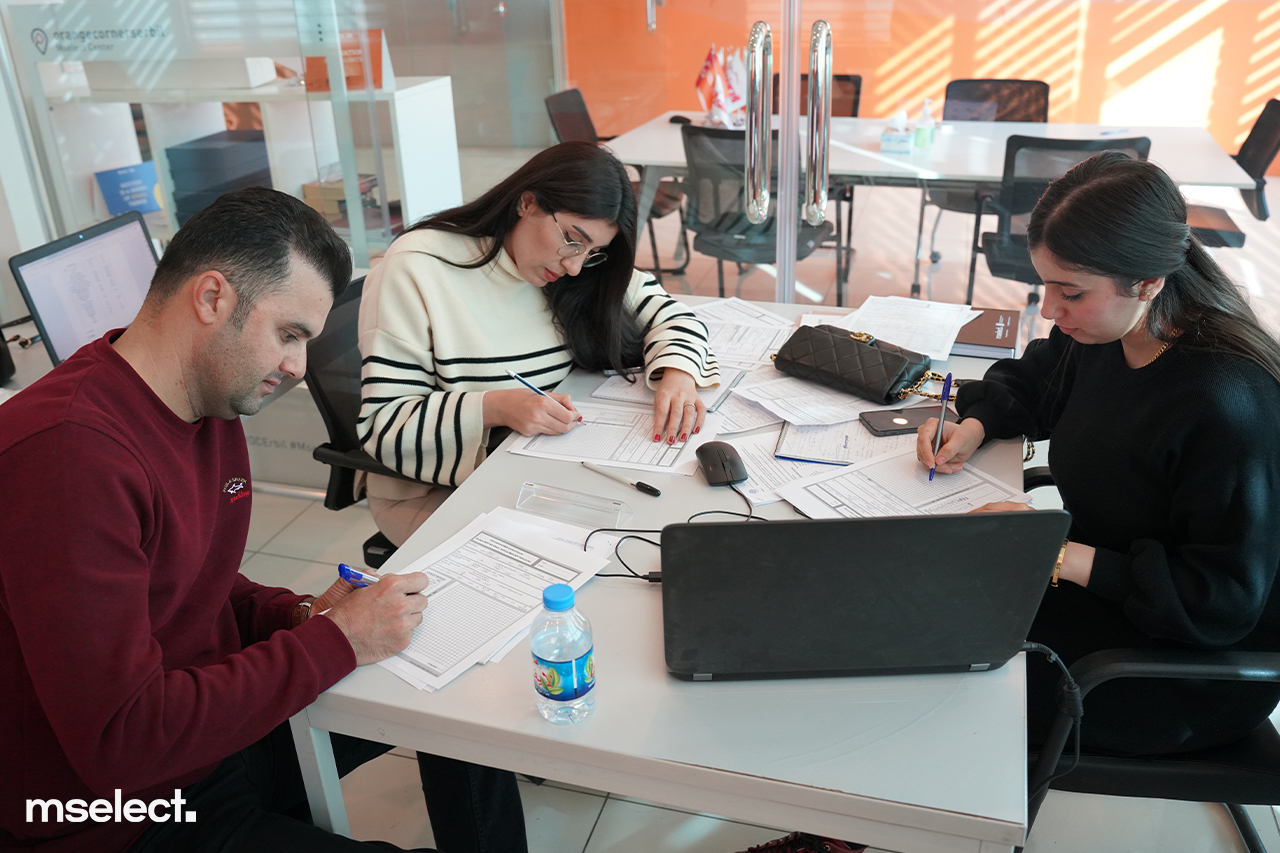 ​
mselect offers customised courses in a variety of technical and soft skills subjects. Since its establishment in 2012, our Learning & Development team has been building capacity in the workforce and offering newly hired staff enhanced skills in order to ensure their success in the workplace
​
About mselect
Guaranteed to provide you with the highest caliber world-class learning experience, mselect features a personalized, interactive, and enjoyable instructional approach, designed to create the maximum learning experience for our valued students.
​
Because all our training is delivered by subject matter experts who are working at the top of their specialties, the content, and delivery of every course are of the highest standard anywhere in the region.
​
Some features and benefits:
​
Variety of Courses. We offer courses in a wide variety of topics, such as Oil & Gas, Leadership & Management, Sales & Marketing, HR Management, Finance & Accounting, PMP™, Mini-MBA, Computer Skills, Language Skills, and much more. We have something for everyone here!
​
Highly Qualified Trainers. Our expert trainers have Master's degrees as well as international Training Of Trainers (TOT) certificates for the topics they deliver. They have been hand-picked and vetted by MSELECT, and have extensive experience both in their fields and as trainers.
​
Certification of Attendees on all Courses. We know how important it is for our trainees to receive certification at the end of a training course. That's why all attendees who meet the requirements will receive a certificate, and most of our courses are internationally certified – meaning that you can use the certifications anywhere in the world!
​
International Training Partners. mselect has partnered with world-renowned companies and training providers, including IFC Business Edge™, Stirling Group, Microsoft (Certiport), KPMG, and others to offer internationally accredited courses. You benefit by getting international certificates after passing the course.
​
State-of-the-Art Training Centers. You will find everything you need for a deluxe, first-class learning experience at our cutting-edge training centers in Erbil, Sulaimaniya, Baghdad, and Basra. Complete with all the latest training tools, we also offer convenient central locations, café facilities, and easy parking for all our trainees.
​
Easy Online Booking System. We have a new, interactive online booking system, whose purpose is to make it as easy as possible for you to book whatever courses suite your needs on our website at www.mselect.com
​
For more information about upcoming courses, check our online Training Calendar, look for us on Facebook and LinkedIn, email us at training@mselect.com, or reach us by phone at 066 261 4455
​
​
​
​