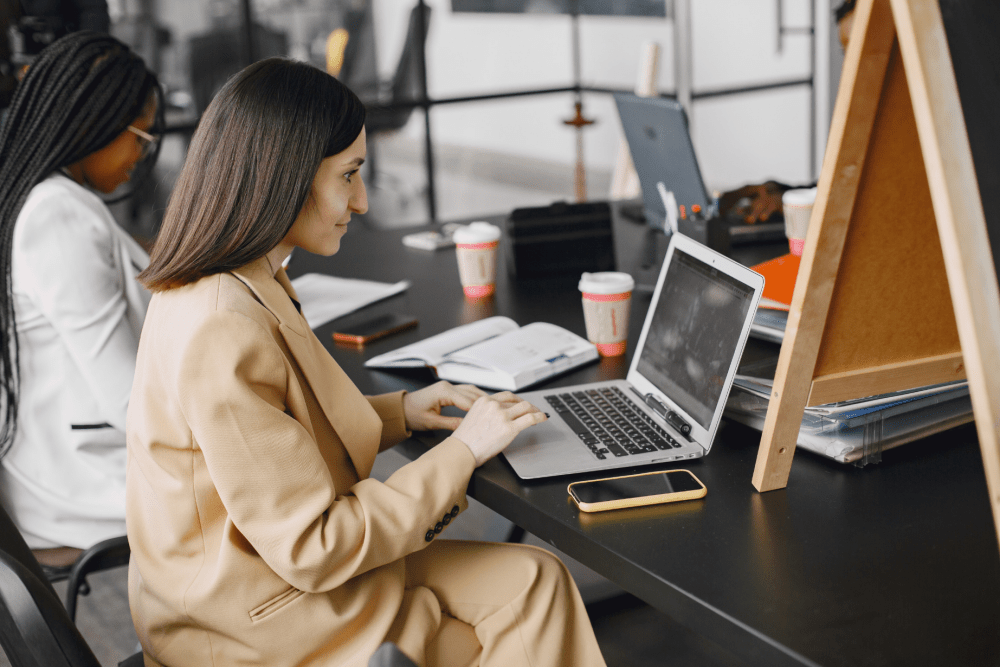 mselect is your Employer of Record (EOR) in the MENA region.

mselect has been a leading Employer of Record in the MENA region for some time. It's now time to remind you what that service looks like and why you should choose us.
​
​
What is an Employer of Record?

​

An Employer of Record (EOR) is a company or organisation responsible for all the legal obligations and administrative tasks associated with employing workers. This includes paying wages, handling payroll taxes, managing benefits, and complying with labour laws and regulations. Essentially, the EOR acts as the formal employer of your workers while you (the client company) retain control over the day-to-day management of the workers' tasks and responsibilities.

​

EORs are particularly useful for global companies with employees in multiple locations, as the EOR can address each area's legal and administrative employment requirements.

​

This is exactly what we do here at mselect, act as an Employer of Record across the MENA region.

​
What exactly does an Employer of Record (EOR) do?
If you are running a global company or wish to expand into overseas markets, an EOR is a beneficial connection.
​
Here are some of the main functions of an EOR:
Hiring and onboarding- An EOR will handle the process of hiring and onboarding workers, including verifying employment eligibility, conducting background checks, and preparing employment contracts.

Payroll, taxes and benefits- They can also handle all aspects of payroll, including calculating wages, holiday pay, withholding taxes, and issuing paychecks. This includes payment of benefit packages, expense reimbursement and providing insurance.

Compliance with labour laws and regulations- An EOR will ensure compliance with all laws and regulations, including minimum wage, overtime, and worker safety regulations.

Risk management- They can also help mitigate the risk of legal claims and disputes by handling all employment-related legal and regulatory requirements.
​
Overall, an EOR provides administrative and legal support related to employment but does not typically take on tasks related to direct management, training, compensation, or control over the client company's business operations.
​
This is true here at mselect, although we do offer many trainingoptions as a different package.
​
The benefits of using an Employer of Record
There are several benefits of using an Employer of Record (EOR) for companies. Here are some of the most common benefits:
​
Compliance- This can be particularly useful for companies expanding into new territories or hiring workers in different states or countries where labour laws may differ from what the company is accustomed to.

Cost savings- EORs can often negotiate lower rates for benefits, insurance, and other services, resulting in cost savings for the client company.

Reduced administrative burden- This can reduce the administrative burden on the client company and allow them to focus on their core business activities.

Increased flexibility- Employers of Record can provide more flexibility in terms of hiring and firing workers, as they are responsible for handling all legal and administrative aspects of employment.

Access to expertise- EORs have expertise in employment law, payroll, and benefits administration. This can be particularly useful for companies that need to gain in-house expertise in these areas.
​
When to use an Employer of Record for your business
Employers of Record (EORs) are typically used in international expansion. An EOR can help simplify the process by handling all employee legal and administrative tasks associated with a foreign jurisdiction. This can help companies avoid the costs and complexities of establishing a legal entity in a foreign country.
​
They can also be helpful in hiring temporary or contract staffing or precise compliance management or cost-saving exercises.
​
Why you should use mselect for your Employer of Record needs in the MENA region
mselect has been a leading HR service in the MENA region for several years. Well-established in personnel recruitment and management, we offer several workforce-related BPO services to global organisations.
​
One area that our clients most benefit from our service, in particular, is our highly detailed and human approach to EOR. MENA has a rich and diverse culture and economy, making working across borders difficult if you aren't aware of how compliance works across the region. We solve that headache for you because we have a very intimate relationship with the countries we operate in. In fact, we have a base in each of the leading economies of the territory.
​
We also have a skilled workforce at our fingertips from years of networking and employing, specifically in the MENA region. Our clients entrust that we will find the right person for the job, and we do!
​
mselect also lives and breathes innovation, introducing new expertise and services to our offer. This allows us to adapt quickly to change and fully deliver the streamlined employment function our clients have come to love.
​
Contact us today if you are expanding into the MENA region, and let us make your transition easy.