In October 2022, as part of it's 10 years of impact and progress program, mselect delivered language literacy workshops for displaced children and young adults from Mosul's IDP families at the Baharka camp in Erbil. For Mselect, this was about more than just corporate social responsibility, it was about giving wider opportunities to disadvantaged people who have been displaced by the terror of conflict.
​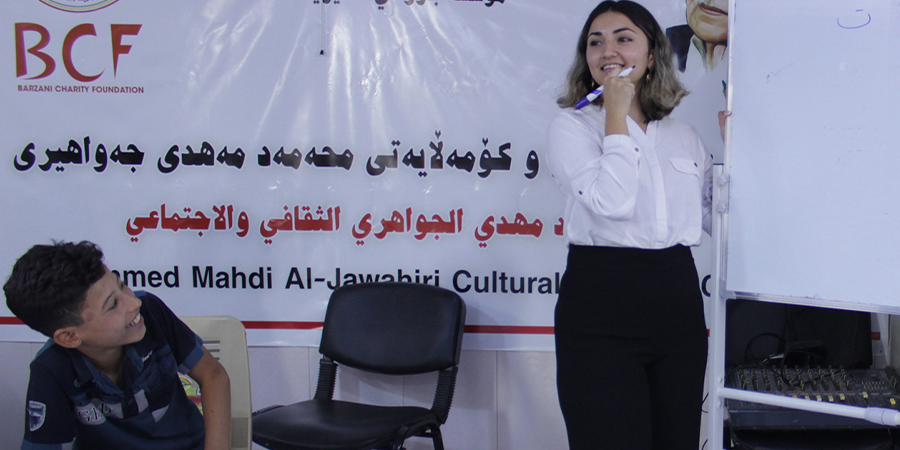 ​
Many of the families at the camp have seen war in their lands and with fear of returning back to their
homes safely, or not having homes to go back to, they find themselves displaced. As a result, children are often most affected and many have to drop out of school because of a lack of civil documentation, overloaded school capacities, or because of their age. Girls are often the most affected and miss any kind of schooling altogether. According to Mercy Hands Europe report, Ninewa has the highest rate of illiteracy among assessed IDP children at a staggering 55%.
​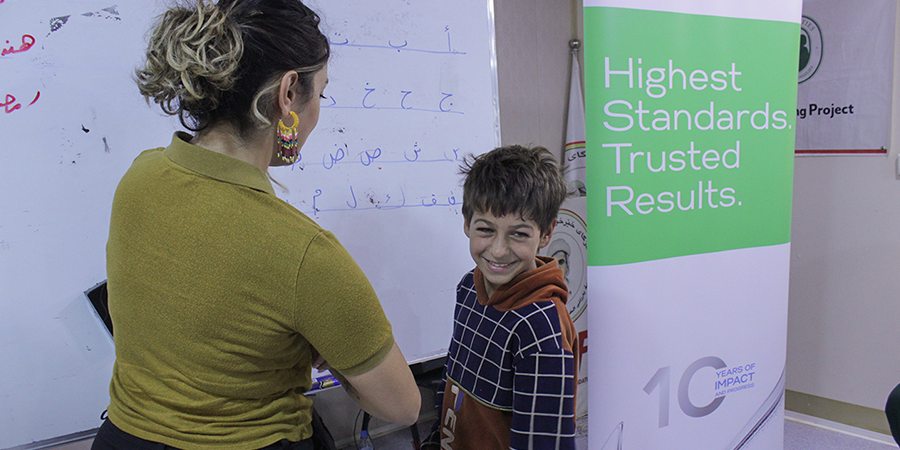 ​
As a learning provider, here at mselect, we already offer a range of different language programs across many mediums for our workplace clients. It made sense to use our skills to help these children and young adults learn Arabic, a language they will need to live, work and thrive in Iraq.
​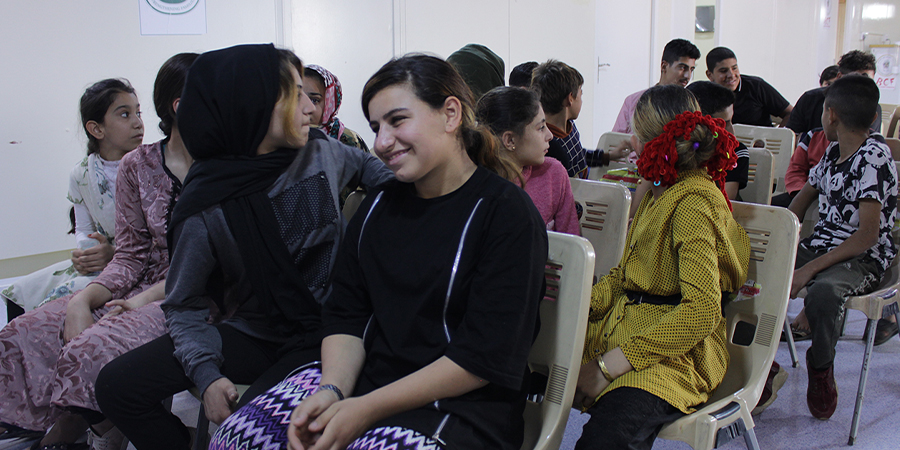 ​
Over the course of a week, we worked with children and young adults from ages 9 to 16 years to help promote better Arabic literacy. At first, we found a significant proportion of the children could not recognise alphabetical letters simultaneously, but we found them eager and keen to learn and attend the sessions. We were humbled to see in just three days their hard work pay off.
​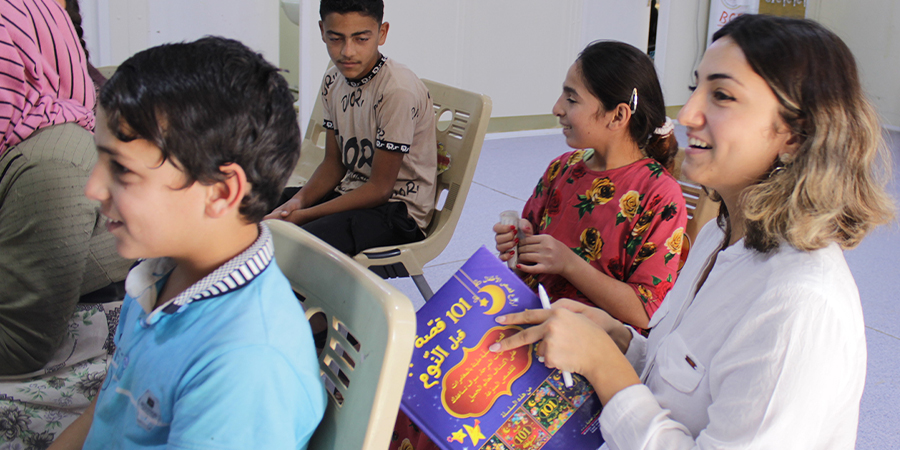 ​
mselect also donated story books, notebooks, and pens for the children to continue to read and write even after the workshops were completed. The hope is that each child and young adult will have gained a foundation to further develop their new language skills. We very much hope to see further improvements when we have the opportunity to return.
​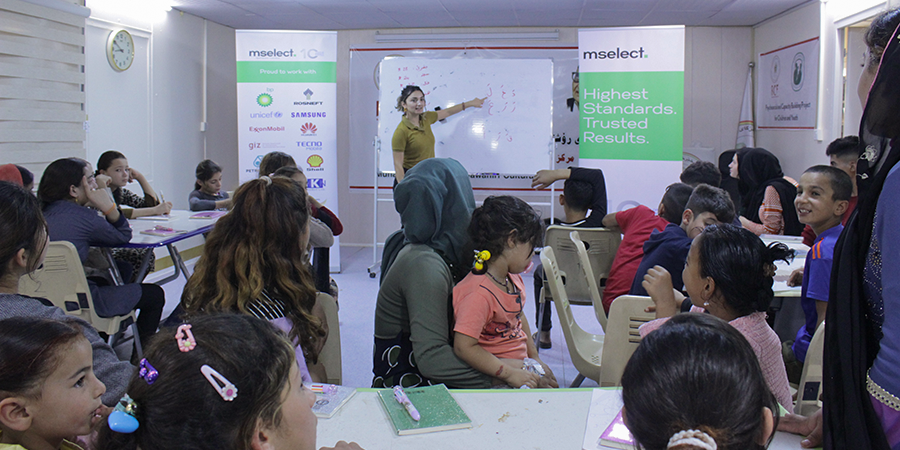 ​
Our approach at Baharka IDP camp is not unique, mselect wishes to make a positive and meaningful impact on society, especially for people who are affected by wars and conflict. Our key CSR directive is the development of these vulnerable communities and creating a sustainable impact to promote education and skill creation. We believe that this focus puts us in a good position to support those people in need by providing better economic and social possibilities.
​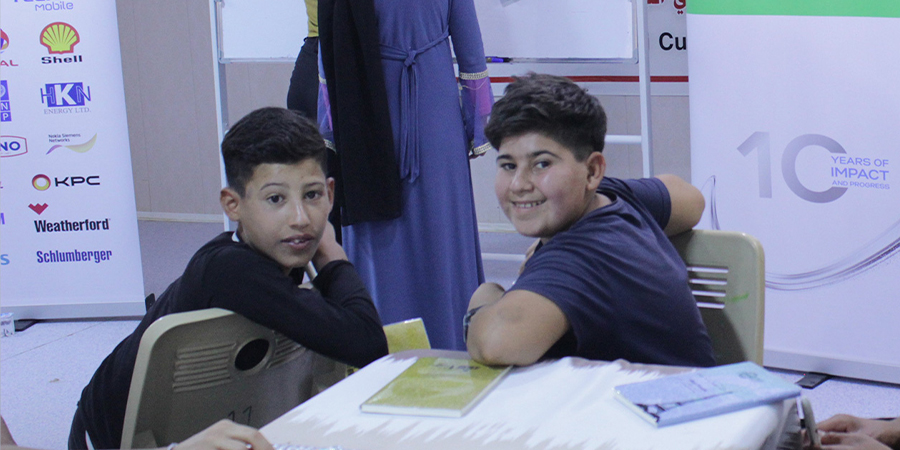 ​
​
10 Years of Impact and Progress