With a shared vision, MSELECT and IMPACT recently completed a business development training program for 50 refugees and IDPs living in camps across Dohuk, Sulaimaniyah and Erbil in April throughout May 2018.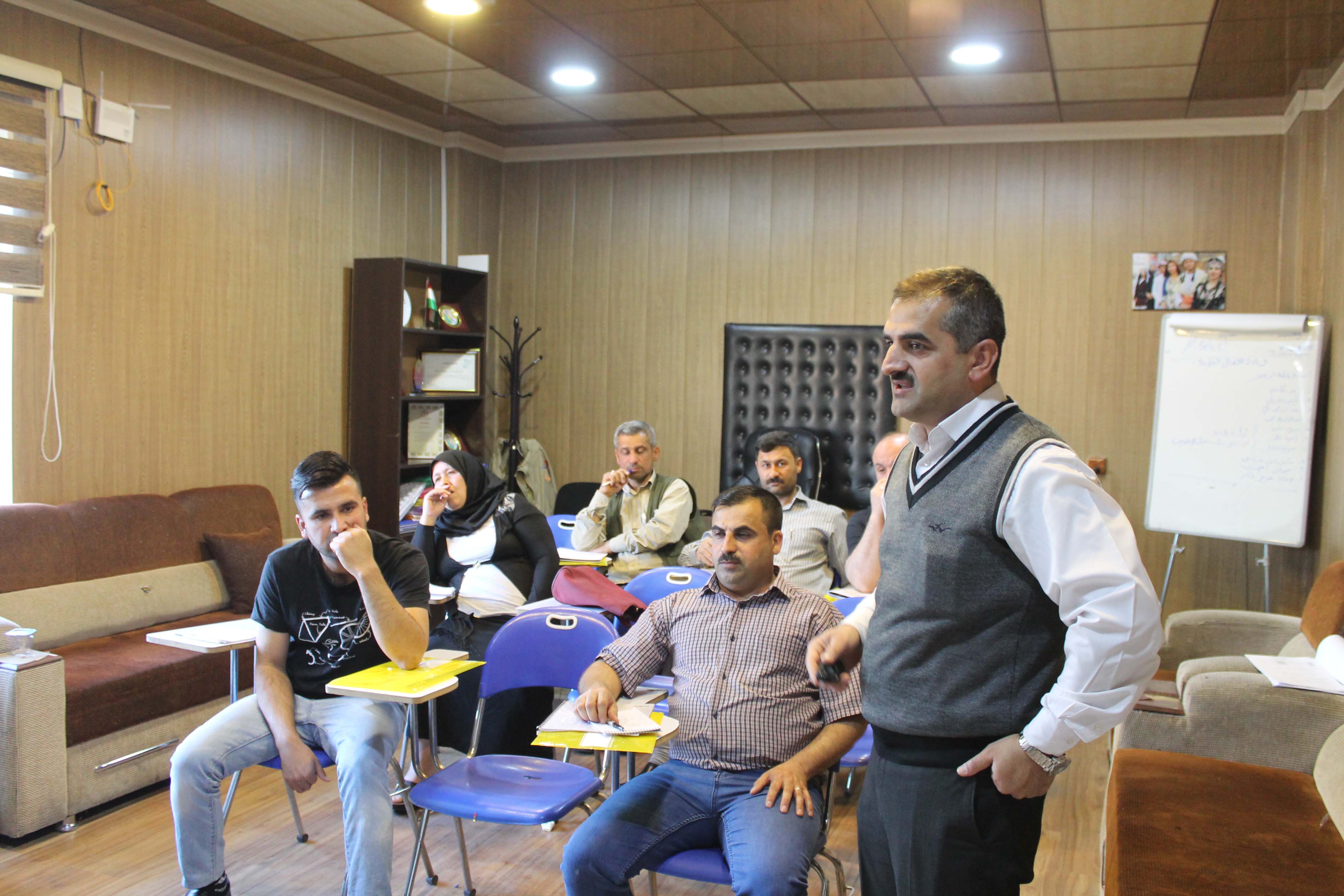 Background
IMPACT is a non-governmental organization established in the Kurdistan region of Iraq. Working with livelihood projects to help alleviate poverty and inequality, IMPACT focuses on empowerment and growth. IMPACT engages in four main projects – job placement, business coaching, capacity building and research.
MSELECT Academy offers customized courses in a variety of technical and soft skills subjects. Since its establishment in 2012, our Training & Development team has been building capacity in the workforce across Iraq; our academy is now strategically positioned to provide training and mentoring to micro and small enterprises of this project.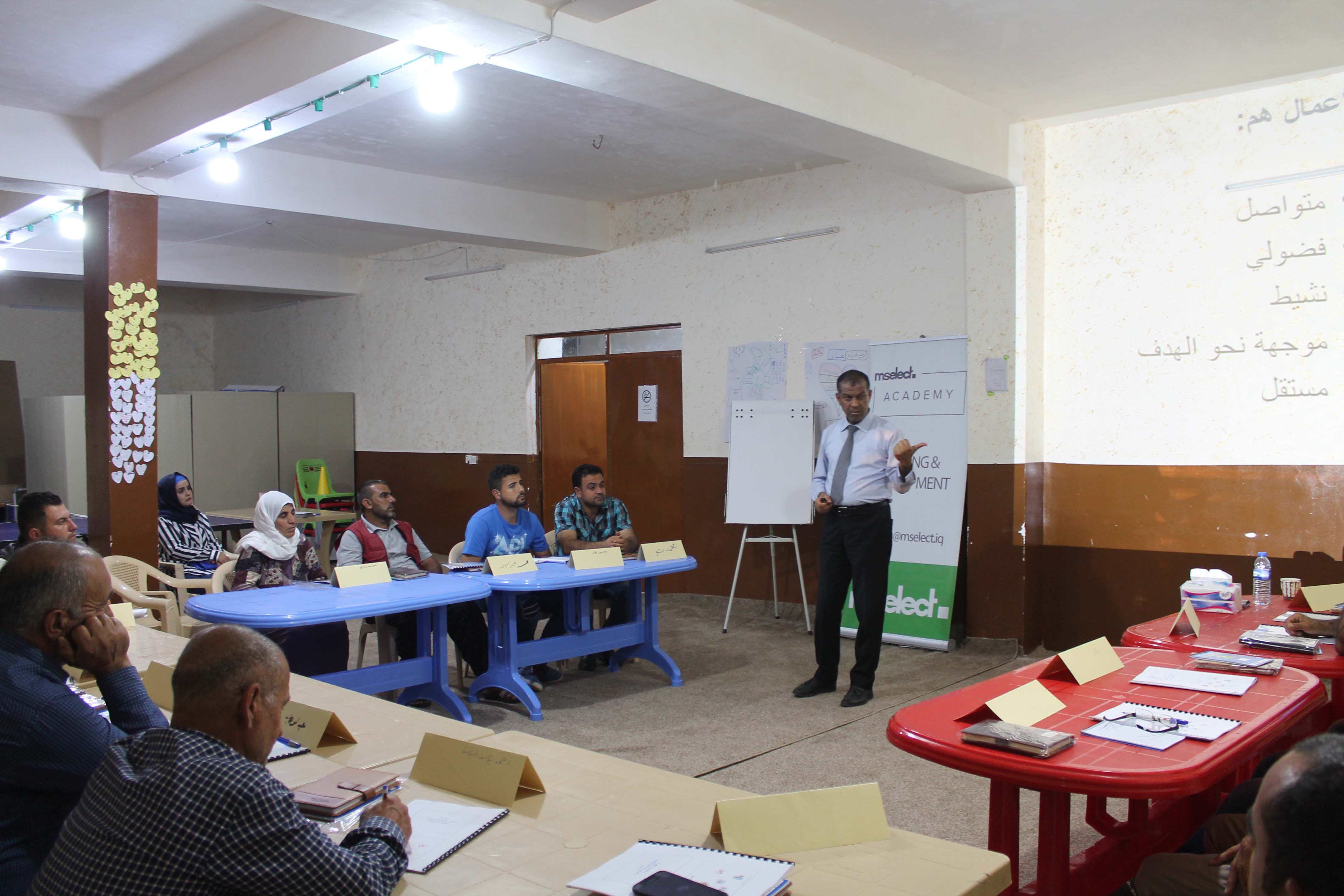 This program is a part of IMPACT's Increasing Livelihoods through Market Linkages and Job Placement project. Each participant was a business-owner of either a micro-sized or small enterprise, and our goal was to empower them to alleviate poverty through capacity training, as well as fostering prosperity and resilience in these local marginalized communities, as camps often are. 10 of which were from Dohuk, another 10 in Sulaimaniyah, and the last 30 in Erbil.
MSELECT Academy created business development training for the 50 participants in five topics including "Leadership and Management", "Human Resource Management", "Finance and Accounting", "Sales and Marketing", and "Writing the Business Plan". All are essential skills for someone growing small business.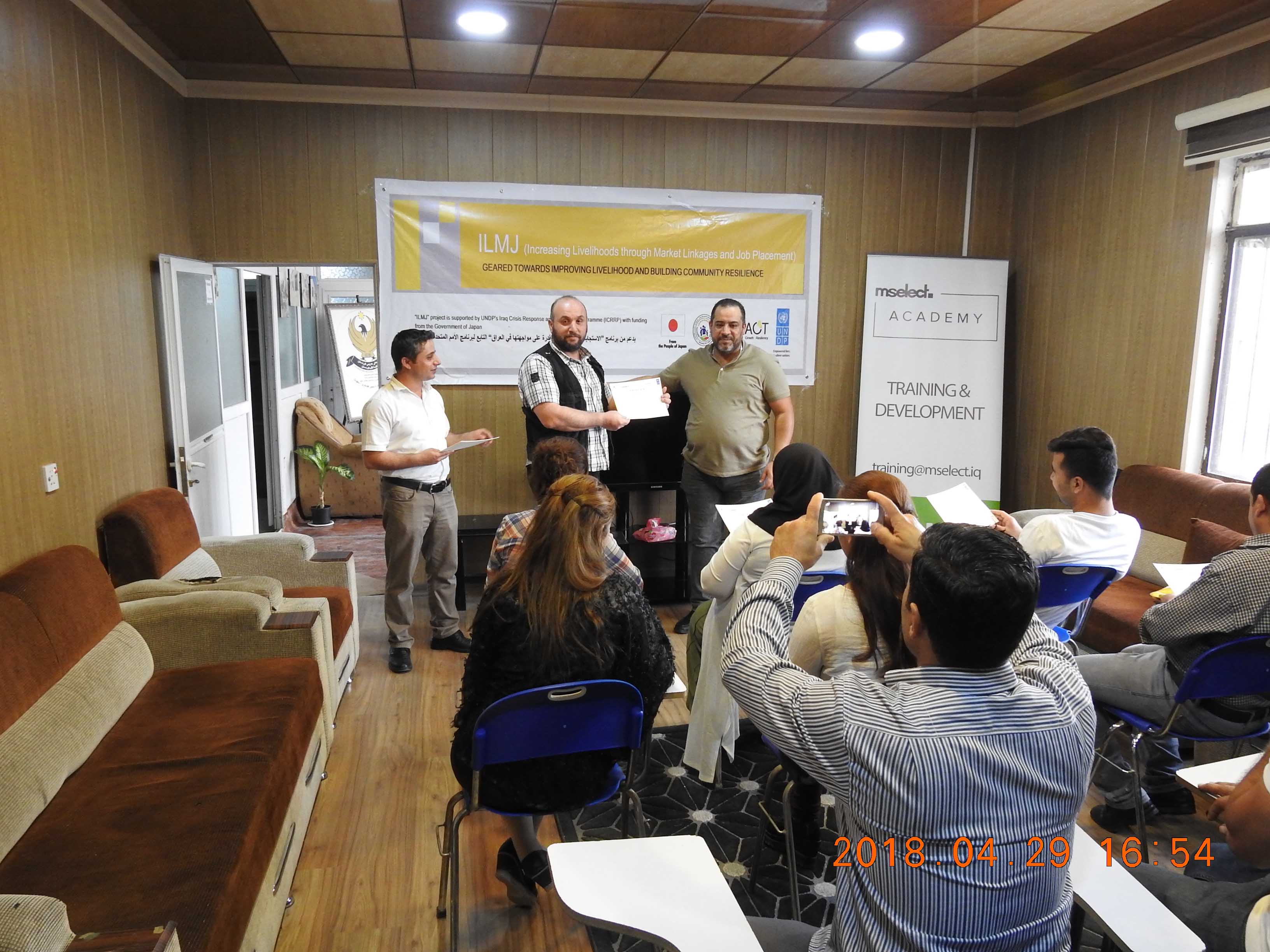 MSELECT worked with each participant to develop their own short term business plans and also provdided coaching and mentoring to the business owners, aimed at helping to identify and address the businesses' specific obstacles of growth.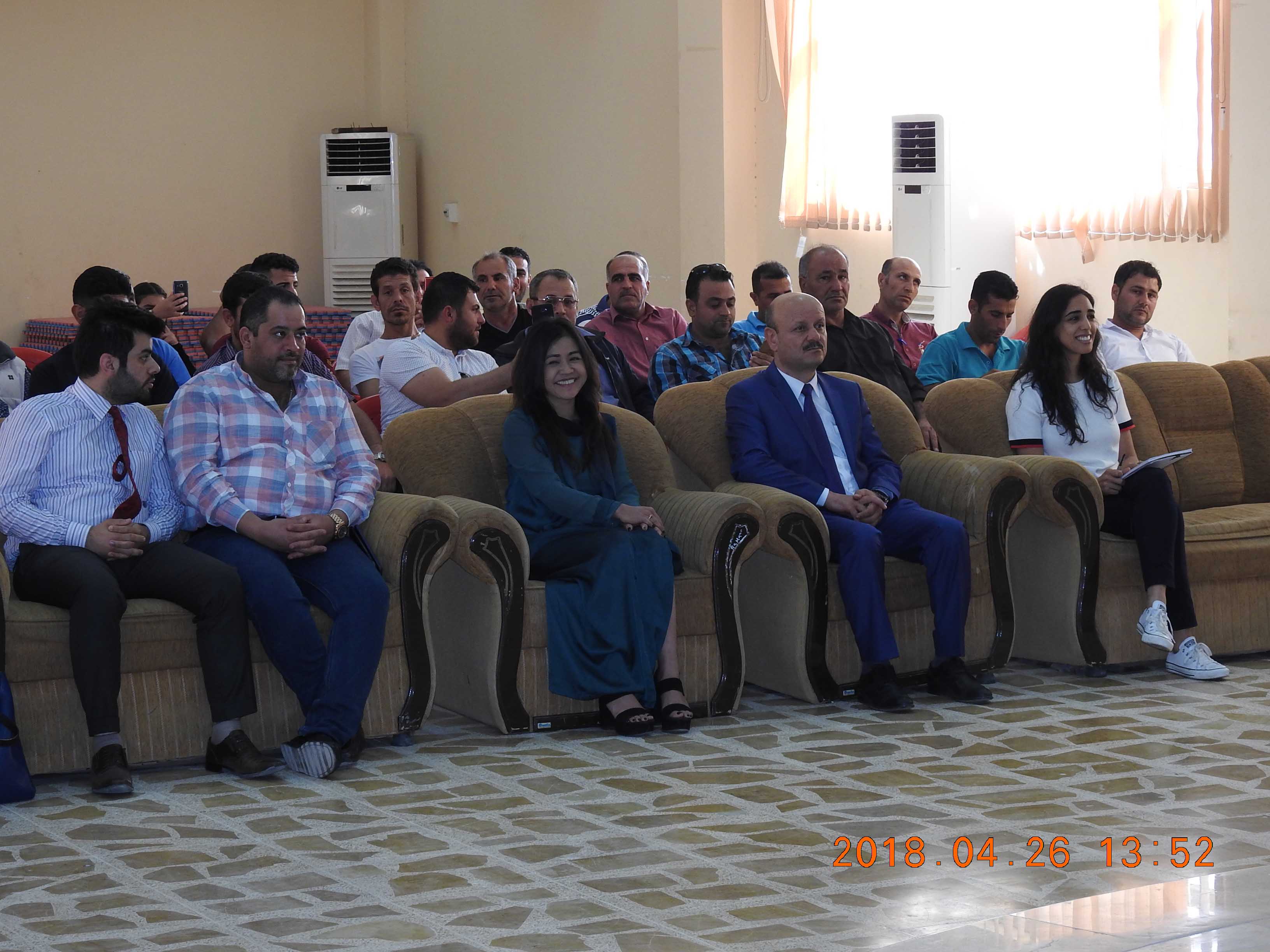 The Outcome
All 50 participants took both a pre and post training competency test in the essential knowledge of leadership and management, human resource management, sales and marketing, and finance and accounting. By comparing the results, we discovered that across all participants in the three different locations, the average percentage of improvement was a 38%.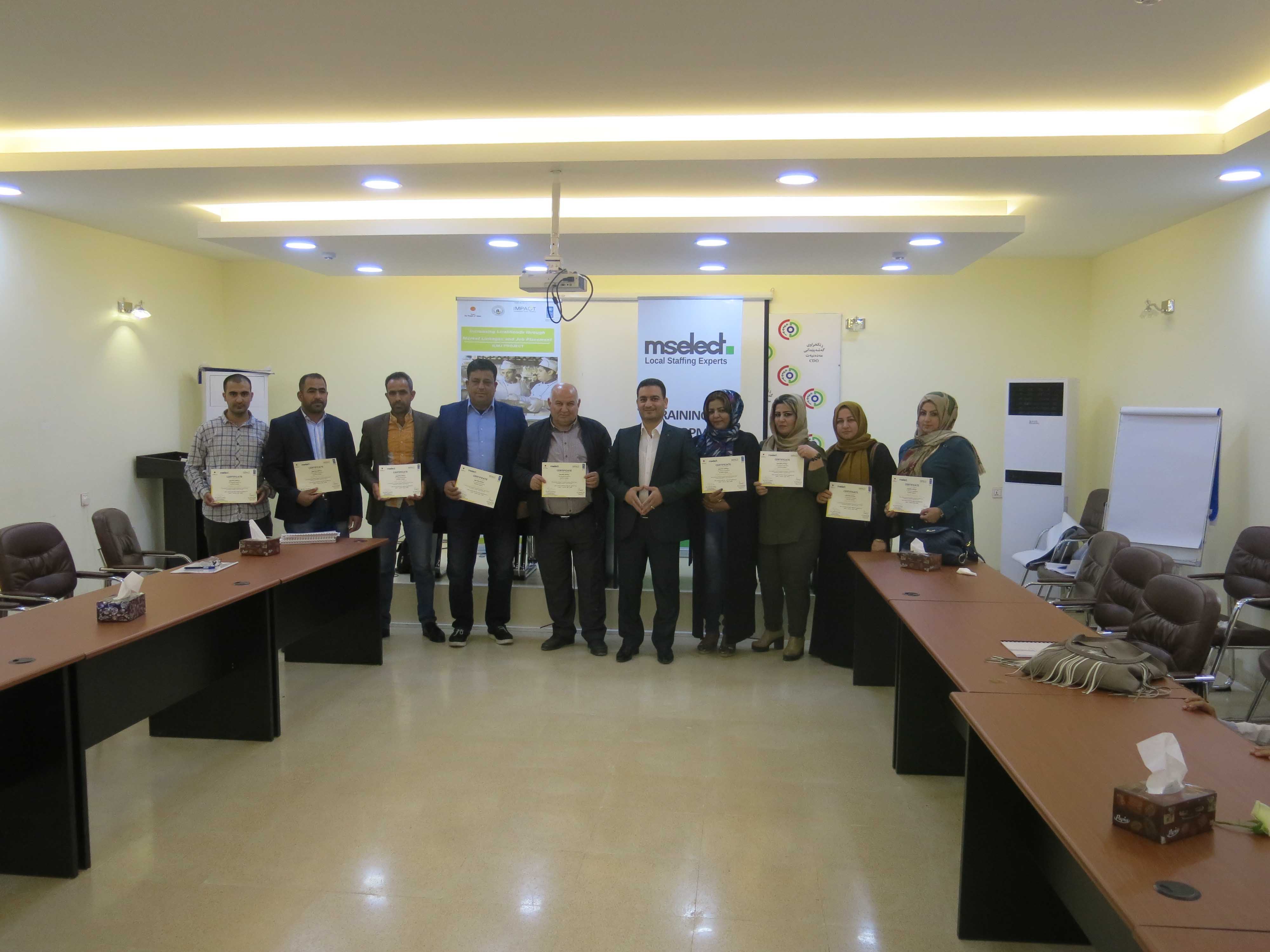 Testimonials
"In this course I learned how to improve sales, there are two ways to sell; Conventional and Consultation method, I leaned that consultation selling is more effective because the market is more competitive and customers are harder to convince. I also Learned that finance management is the key to long term success, a business owner must know profit and loss and foresee growth. I learned how to do book keeping which is very important for tracking income, expense and transactions"
Kawa Qader, Mini Market Owner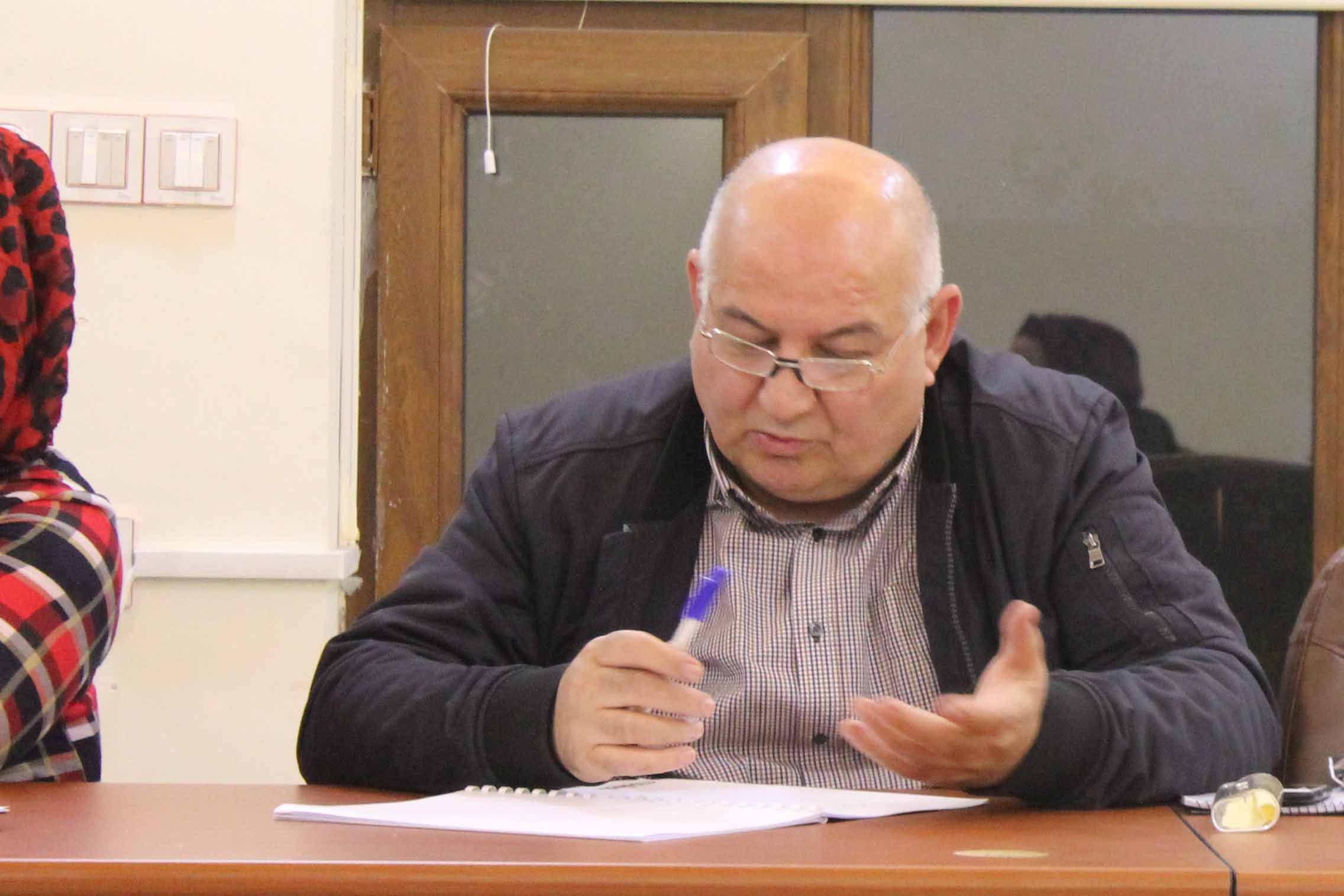 "I have a small sewing shop with my partner Nethal, we started our business because we are talented in this field and have new fashion ideas and different techniques, this course taught me how to best use my capital, learned how to improve my customer service and bring new customers. We also made a business plan with the trainer and learned the importance of planning. I also learned effective marketing ways that will help me compete with the big tailor shops in our area"
Widad Aziz, Sewing Shop Co-owner