Classes start in August 2014
Internationally Certified Diploma in Leadership and Management
MSELECT is offering 1- and 2-day courses in Leadership and Management through the IFC (International Finance Corporation), a division of the World Bank. These courses are part of the Business Edge™ series of workshops and lead to international certification.
Participants can take all 8 courses to receive a "Diploma in Leadership and Management" or they can take individual modules, each of which is also certified by the World Bank and IFC.
Business Edge™ certified courses being offered are as follows:
§ Becoming a More Effective Manager
§ Communicating Effectively
§ Leading Your Team
§ Managing with Authority
§ Motivating People
§ Planning and Controlling Work
§ Problem Solving
§ Using Information for Decision Making
Why train with MSELECT?
Whether you are looking to begin your career with an international company, to further develop your skills, or to acquire a broader business knowledge, MSELECT is the destination for your learning needs.
MSELECT provides you with the tools and knowledge needed to advance in both your career and your personal life. We strive to deliver excellence and to help you master the latest methods and meet tomorrow's needs through innovative learning methodologies.
MSELECT's Certified Trainers have demonstrated unrivaled skills in helping learners become more productive in their working environments. All have many years of experience and are certified through the World Bank/IFC "Training of Trainers" program to deliver the internationally recognized Business Edge™ curriculum.
Why Business Edge™?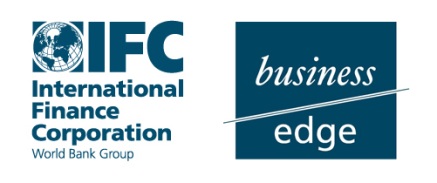 MSELECT was recently awarded certification to offer the renowned World Bank /IFC Business Edge™ training programs. We are currently the only active company in Kurdistan to offer these courses, and we are qualified to teach up to 59 different topics.
Recipients of our Business Edge™ training courses will receive an international certificate for each course they complete. Those who complete all 8 courses in our Leadership and Management program will receive a Diploma.
MSELECT also offers Business Edge™ Diplomas and courses in Human Resources Management; Tourism and Hotel Management; Sales and Marketing Management; Finance and Accounting; and General Operations Management.
For more information on Business Edge™ and the specific courses we offer, please visit:http://www.businessedgeworld.com/be/en/content/en/6844/About-Business-Edge
Who can take these courses?
The training language is English, so anyone who speaks fluent or advanced English may take our Business Edge™ courses. No prior experience is required, just a willingness to learn and a desire to improve oneself.
When are courses being offered?
MSELECT is currently registering students for Leadership and Management classes in August and September. Courses in other topics will be offered starting in October. See attached schedule for a list of dates and times.
Where are classes held?
All courses will take place at MSELECT's training centers in Erbil and Sulaimaniya. The exact locations are below and also on our website at www.mselect.iq.
What is the cost?
Courses that are 7 hours in length: $110
Courses that are 14 hours in length: $190
Diploma in Leadership and Management (all 8 courses): $1,100
How do I register?
Registration is done solely online by following this link and answering all required questions:https://www.surveymonkey.com/s/Registration_AugSept2014.
After completing the online registration process, payment must be made in full by cash, at least 24 hours in advance of the first date of the course, by going to the MSELECT training center in Erbil or Sulaimaniya.