mselect and valued training partner Horizon Oilwell's combined capabilities are among the leading training and development service providers in Iraq for drilling and well control training solutions.
​
​

​

​
​
Some clients that have been trained include DNO, HKN, TAQA, Parker Drilling, KCA Deutag, Schlumberger, Gazprom-Neft, and more.
​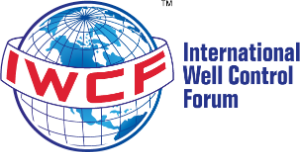 ​
​
Some of the courses we provide include:
IWCF Well Control (Levels 2,3 and 4)

IWCF Well Intervention (Levels 2,3 & 4)

WellSharp

Advanced Stuck Pipe Prevention

Well Completions

Advanced Casing Design

Advanced Directional Drilling

Horizontal & Multilateral Wells

Fishing Operations

Cementing Technology

High Pressure & High-Temperature Technology

Practical Drilling Technology

Mud Technology & Solids Control

Wellbore Stability and Rock Mechanics

Practical DST Interpretation for Engineers

Advanced Reservoir Geology

Sand Production Management

Formation Damage

Upstream Processes and Equipment Course

Introduction to Reservoir Engineering

Basic Petroleum Engineering

Basic Petroleum Geology
Our simulator kits are manufactured by a renowned UK company, Drilling Systems, whose simulators are recognized to meet industry standards by IWCF and IADC.
​
​
​
​Contact training@mselect.com for your L&D enquiries.