Tall canvases splashed with azure and Persian blue lean up against paintings with wandering scarlet, apricot, laurel lines and large photo prints of Iraq's many cities and people at Mselect. All these brimming art pieces come from local and international painters and photographers ready to turn one Erbil office into an expectant an art gallery full of one-of-a-kind pieces waiting to be bought (by you, of course) to directly support some of the region's most in need children and families in just two weeks.
Mselect's Charity Art Auction will be held on November 21 from 2:30 p.m. to 5:30 p.m. It is an art fundraiser event open and completely free for the public to both enjoy amazing art and to raise money for vulnerable families who have sought shelter from the Syrian and Iraq conflicts in Kurdistan. All art will be sold via silent auction, where anyone can place a bid on their favorite piece. The most competitive and highest price will take home the art and in return help vulnerable families get food, essential medicine and blankets.
Rise Foundation, a local NGO working with Syrian refugees and displaced Iraqis, will use all raised funds to help even more vulnerable families displaced by the recent conflict. More than 1.3 million victims from the conflicts in Syria and Iraq have fled to Kurdistan and Rise Foundation sees the Charity Art Auction as an opportunity to raise much needed money to help families who are now facing a harsh winter in Kurdistan. Rise Foundation staff and Mselect's founder and owner Hal Miran already have eyed out their favorite pieces that are for sale on 21st, but you will have to come find out in person which pieces those are exactly.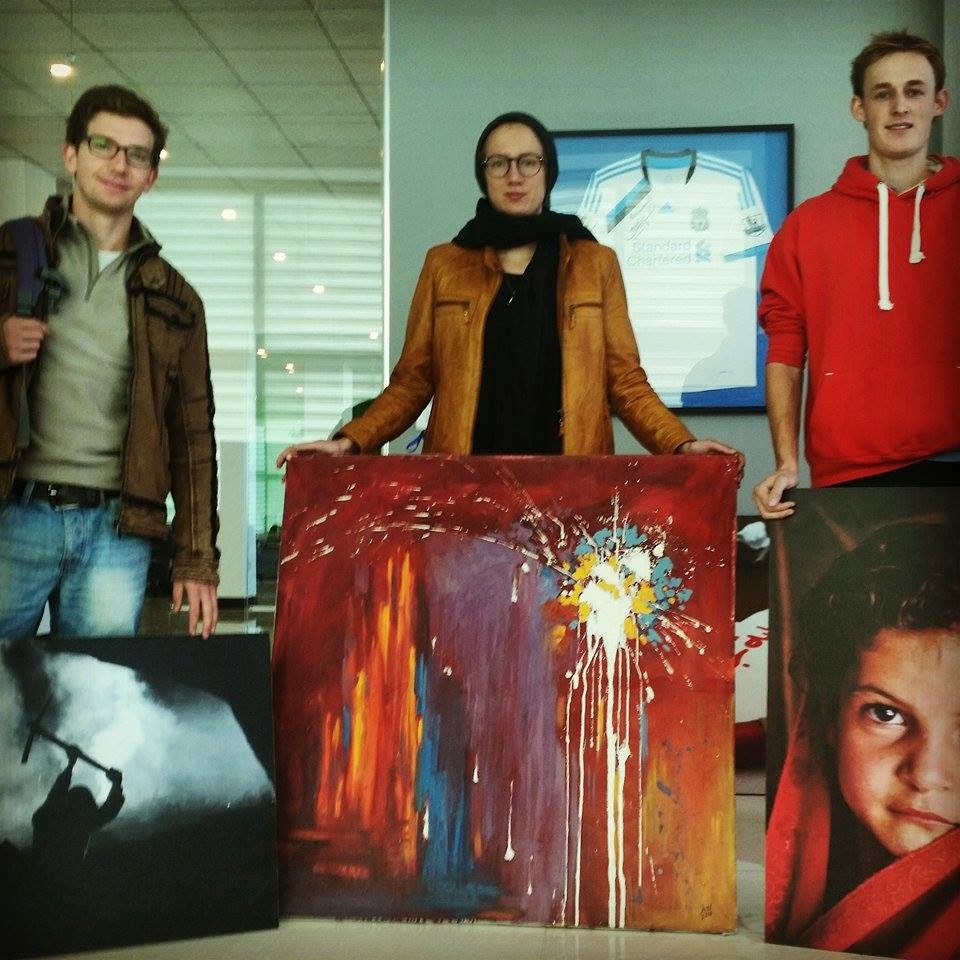 Tom Robinson, Rise Foundation's Director, and team have been hard at work for the event collecting children's art from the Akra Refugee Camp. Rise Foundation works directly with children in Akra on the Castle Art Project, a beautification painting mural project lead by refugee children who are spreading a little beauty, creativity and hope to the walls of the camp. Also, Rise Foundation's resident artist Lorin Eli will be showing and selling paintings in the auction, which you can buy directly.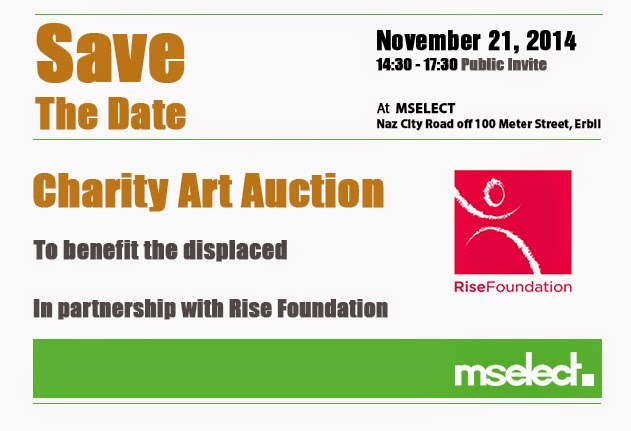 More than 10 local and international artists, such as Fehad Pirbal, Farnaz Kangorlu and Sebastian Meyers, have come together to raise money to help those in need. Local NGO ArtRole has also donated pieces to support the event and Naranj restaurant is providing food and drink for the event. Now, all we need is you to join us on November 21 to buy art to help those who need it most.
For more information on the event, email sarah@mselect.iq or call Mselect at (0) 66 264 3293. The Charity Art Auction will be held from 2:30 p.m. to 5:30 p.m. on November 21 at Mselect's office located at Naz City Road off 100 Meter Street (behind Jordanian Hospital), Erbil, Iraq.