​
Travel Management
Developing effective communication skills, critical thinking, problem-solving, and professional ethical considerations are essential skills to possess if you want to progress in the tourism industry.
This intensive program will provide you with the necessary tools to analyse information and make decisions based on critical thinking and industry best practices. You'll be able to evaluate diversity and ethical considerations relevant to the tourism industry.
​
​
By the end of the course, you will be able to:
​
Work in both classic and graphical response styling

Successfully navigate yourself around the Sabre Red 360 Workspace and other systems

Update your system account and keep your information secured

Use the Sabre and other systems with confidence, and provide better service for the passengers and guests.
​
Delivery method:
​
The course will include a series of presentations, as well as a variety of group work activities, discussions, various exercises, and tasks facilitated by the trainer. This will ensure full engagement with the topics. Participants will be provided with all materials and further reading to take home as well as a list of useful resources to explore in their own time.
​
​
Who should attend this course?
​
Employees working within the tourism industry, travel agencies, airlines, hotels and travel service providers.
​
​
Trainer biography
Zaid Al-shekhly has over 12 years of experience in the hospitality and tourism industry, maintaining a positive attitude and providing exceptional customer service. With 9 years of managerial experience, highly organised and detail-oriented, tailoring training programs to suit the needs of participants. He has extensive knowledge and expertise in this field and is a TOT certified trainer.
​
​
Course Agenda
​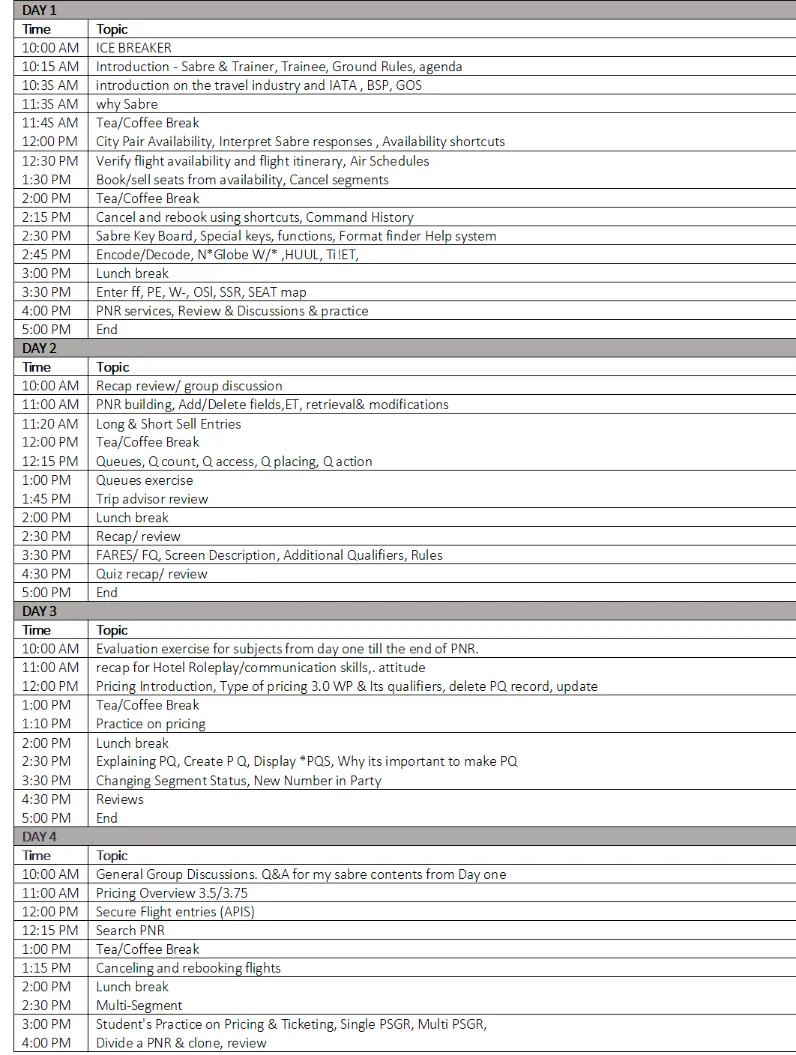 ​
​Course Details:
Duration: 5 days

Time: 10:00 - 17:00 pm

Location, Erbil Iraq
​
​
Payment
Must be made 7 working days before the start of the course. Payment can be made in cash, by bank transfer or through exchange offices.
​
​
How do I register?
You can register by emailing training@mselect.com with the following details:
​
Full Name:

City/Town:

Email Address:

Phone number:

Name of the course